Regional & Mining Development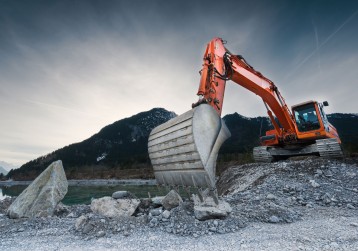 Western Australia's mining industry is one of the powerhouses of our robust economy. Unique technical, economic and social challenges are common in the resources sector, especially where rigorous engineering meets with our tough landscape and delicate ecology.
Serling Consulting have the knowledge and expertise to provide servicing and infrastructure support for even the largest regional and mining development projects.
With practical experience in every corner of our state and a combined 130+ years of knowledge, our professional services include some of Perth's most experienced development engineering consultants, project managers, technical specialists and project advisors.
Regional & Mining Consultancy and Project Management
Each mining project presents a unique set of logistical and economic challenges that require development engineering consultants to provide innovative solutions.
From feasibility studies in remote corners of the Pilbara to residential development projects in the Great Southern, Serling Consulting are trusted by our clients to provide a range of services:
Consultancy Services
Feasibility and prefeasibility studies
Site identification for residential developments
Engineering design and documentation
Detailed designs
Servicing infrastructure reports
Residential camp expansion designs and budget
Project Management
Tender management
Contractor management
Scheduling and efficiency
Superintendence role
Cost reduction
Government, local authority and stakeholder engagement
Order of Probable development costs
Project Development
Expansion planning
Innovative project solutions including water and sewerage
Skilled workforce
Technical guidance
Our Process
To ensure the highest quality service for our clients only senior experienced and duly qualified Serling Consulting staff are engaged to deliver projects.
In particular our experienced project managers ensure minimal risk of budget and time overruns during the construction phase.
With decades of experience managing mining and regional development projects in Western Australia, the expertise of Serling Consulting's leadership team will ensure the entire project is delivered with the necessary knowledge and skill – and no short cuts.
Our Regional & Mining Projects
The Serling Consulting team has recently completed several major regional development projects around Western Australia for high profile clients:
Wickham accommodation growth study, Rio Tinto
Wickham South Stage 1 and 2 prefeasibility and feasibility studies, Rio Tinto
Broome North residential stages 1-4 and industrial stages 1-2, LandCorp
Wheatstone Project Onslow, Chevron
Our experience on these projects ranges from technical support and community engagement, including an Aboriginal Participation Plan (APP) and a series of meetings and presentations to the Yawuru Board in Broome.
In addition, our team is currently working on a leasehold strata development in Coral Bay and a residential development in Kalgoorlie. See our project portfolio for more examples of work Serling Consulting completed for WA clients.
Your Trusted Development Engineering Consultants
Serling Consulting are trusted by some of the biggest names in the WA resources sector to deliver exceptional quality work, on time and on budget.
With more than a century of combined experience and a wide technical knowledge base our team of development engineering consultants have a reputation for technical innovation above and beyond our peers.
To find out more about our professional services and technical support for mining and regional development projects contact the Serling Consulting team.